A good kitchen is considered to be one of the most prominent selling points in your home. So much of family life is centred around what happens in the kitchen that naturally, you will want this to be an absolutely perfect space.  Kitchens are also one of the most important parts of the home that they seem to regularly need updating as opposed to many of the other rooms in the house.  Unfortunately, a new kitchen can be a particularly costly business.  Therefore, if you are thinking of changing and updating your kitchen, you may want to consider something of an alternative to replacing the whole kitchen.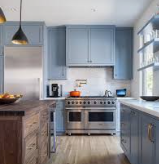 Kitchen Refurbishment has become the go-to option for many people looking to improve their kitchen without having to pay for an entirely new one. With a kitchen refurbishment, existing shelf units are retained.  All that needs to be changed are the doors and work surface frontages, fitted to your new specifications.  As these parts of the kitchen receive the most wear and tear, it makes sense to look at these first and see if they can be replaced.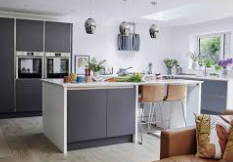 Modern appliances may also be required.  With a kitchen refurbishment, this can simply mean slotting in a new unit on a like-for-like basis.  Again, this removes the extra costs that a kitchen refit would entail to accommodate new items that you wish to add to it.  This simple cost can add thousands of pounds to your properties selling price.