Welcome to Ann Arbor, a vibrant city with a rich cultural scene, stunning natural beauty, and a welcoming atmosphere. Whether you're a resident or a visitor, you're in for a treat. In this guide, we'll take you through an array of exciting activities and attractions. Get ready to uncover the best of what Ann Arbor has to offer.
Exploring the Great Outdoors
Ann Arbor boasts beautiful natural spaces and recreational opportunities. There's something for everyone when it comes to outdoor activities.
Huron River Kayaking
Enjoy a serene day on the Huron River. Kayaking in Ann Arbor is a popular choice, offering both relaxation and adventure. Paddle through picturesque landscapes while experiencing the soothing flow of the river.
Matthaei Botanical Gardens
For nature enthusiasts, a visit to the Matthaei Botanical Gardens is a must. Explore a vast collection of plants and vibrant outdoor gardens, providing an educational and aesthetically pleasing experience.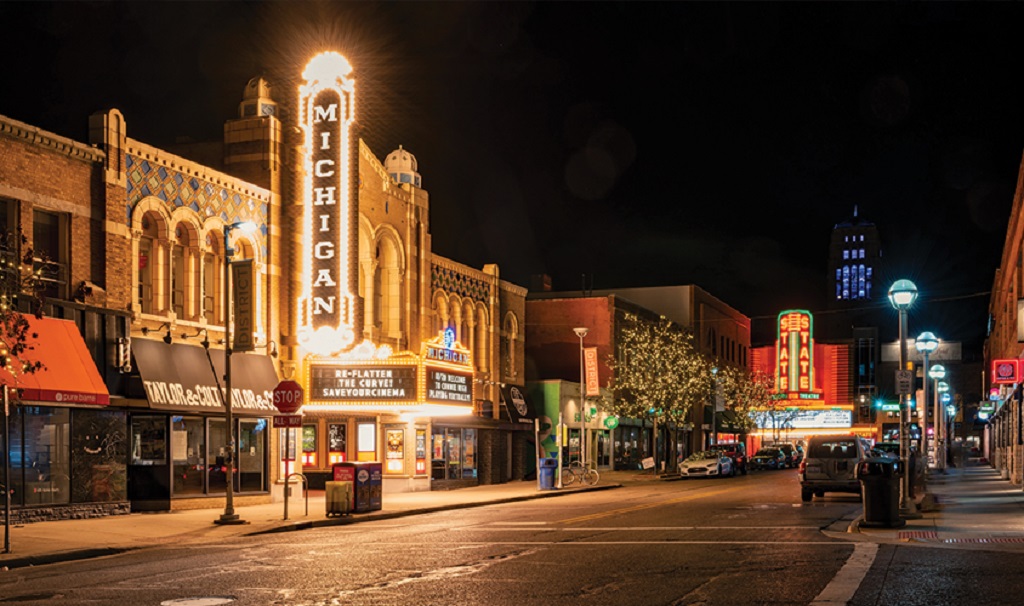 What to Do in Ann Arbor – The Arboretum
The Arboretum is a peaceful haven in the heart of the city. Stroll through the lush greenery and winding pathways, and you'll forget you're in the city. It's a perfect spot for a relaxing walk or a picnic.
Cultural Delights
Ann Arbor's cultural scene is diverse and thriving, offering a range of enriching experiences.
University of Michigan Museum of Art
Home to a remarkable collection of art, the University of Michigan Museum of Art is a haven for art enthusiasts. Explore paintings, sculptures, and exhibitions that span different eras and styles.
Kerrytown Market & Shops
Indulge in the local culture by visiting Kerrytown Market & Shops. It's a charming district with unique boutiques, delicious eateries, and a farmers' market that's brimming with fresh produce and artisanal goods.
The Ark
If you're a fan of live music, The Ark is the place to be. This intimate venue hosts an array of musical performances, from folk and blues to indie and world music. You're sure to discover new, exciting talent here.
Culinary Adventures
Ann Arbor is a food lover's paradise, offering a diverse range of culinary delights.
Zingerman's Delicatessen
Zingerman's is an iconic local institution famous for its sandwiches and artisanal products. Taste their delicious deli creations and take home some culinary souvenirs.
What to Do in Ann Arbor – Farmers' Markets
Explore the local food scene by visiting one of the many farmers' markets in the area. You'll find fresh, seasonal produce, homemade goods, and a lively atmosphere.
Frita Batidos
Savor a unique Cuban-inspired culinary experience at Frita Batidos. Their gourmet burgers and tropical milkshakes are a delightful combination of flavors and textures.
Family-Friendly Fun
Ann Arbor is an excellent destination for families, with numerous activities that will keep everyone entertained.
Ann Arbor Hands-On Museum
The Ann Arbor Hands-On Museum is a fantastic place for kids and the young at heart. Interactive exhibits and science demonstrations make learning a blast.
What to Do in Ann Arbor – Nichols Arboretum
Nichols Arboretum offers a beautiful, family-friendly environment. Kids can explore, play, and learn about local flora and fauna in this picturesque setting.
Rolling Hills Water Park
Stay cool during the summer at Rolling Hills Water Park. With thrilling water slides, a lazy river, and a wave pool, it's a water wonderland for all ages.
Frequently Asked Questions (FAQs)
Q: What is the best time to visit Ann Arbor?
A: Ann Arbor is beautiful year-round, but summer and early fall are particularly pleasant for outdoor activities.
Q: Are there any free attractions in Ann Arbor?
A: Yes, many attractions, such as the University of Michigan Museum of Art and the Arboretum, are free to visit.
Q: What are some hidden gems in Ann Arbor?
A: Some hidden gems include the Creature Conservancy, a wildlife sanctuary, and the Fairy Doors, tiny magical installations scattered around the city.
Q: Is Ann Arbor a bike-friendly city?
A: Yes, Ann Arbor is bike-friendly with dedicated bike lanes and scenic routes.
Q: How can I get to Ann Arbor from the airport?
A: The Detroit Metropolitan Wayne County Airport is the nearest major airport, and you can reach Ann Arbor by car, shuttle, or taxi.
Conclusion
Ann Arbor is a city with a unique blend of cultural richness and natural beauty. From kayaking on the Huron River to exploring the local art scene, there's something for everyone. Exploring the world broadens your horizons and enriches your life in countless ways, so the next time you're wondering what to do in Ann Arbor, refer to this guide for a memorable experience. Start planning your trip now and immerse yourself in the charm of this wonderful city.