If you are thinking about moving house and you are at the time in your life when you approach retirement and have a change in priorities and lifestyle, this is probably something that you have thought about.
Park homes may or may not be something that you have considered, but if you are planning a move when you retire, here are some of the reasons why park homes are a popular choice…
Being Part of a Community – If you want to make friends and be a part of a community, then park home living is ideal for you! Because most parks will be restricted to people over a certain age, you will be able to meet like minded people who are at a similar life stage to you.
Often there will be meet ups and group events to get involved in, and you will be able to enjoy being a part of the park home community.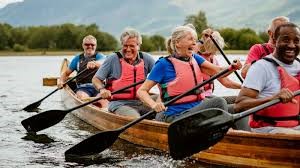 Financial Benefits – Downsizing from a house to a park home is not only a way to live in a house that is a more manageable size, but it also will enable you to free up some equity. When you no longer need a large house, a park home provides the perfect sized accommodation for a single person or a couple, and then you can put the money from the house sale towards enjoying your retirement.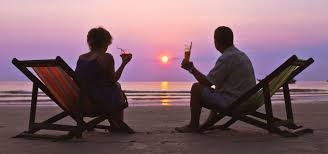 You will also save money on your bills, as it costs less to heat and run a smaller property, and modern park homes are well insulated to keep the heat in the house where you want it.
Close to the Countryside – If you enjoy spending time outdoors and having easy access to the countryside then a park home could be the perfect choice for you. Park homes tend to be in a rural location like these park homes Gloucester www.parkhomelife.com/our-parks/orchard-park-homes-gloucester-gloucestershire and they also usually have excellent transport links allowing you to get to towns and cities when you need to with ease.
Offering the peace and tranquillity of the countryside setting but with the convenience of the modern world on your doorstep too, a park home is a great choice for you if you want to be in a location that allows you to enjoy the best of both worlds.