Mental wellbeing is something that is important to stay on top of. Caring for your mental health is just as important as caring for your physical health. There are lots of things that you can do that can help you to relax and care for your mental wellbeing – these include yoga, meditation, eating well and exercising. Something else which has great mental health benefits, as well as physical health benefits is knitting!
This is a craft that despite being associated with older ladies, has taken off in all age groups and is renowned for being incredibly relaxing – and with winter coming up it is also a great skill to learn, as you will be able to make all sorts of cosy items like scarves and blankets, for yourself, as well as for Christmas gifts.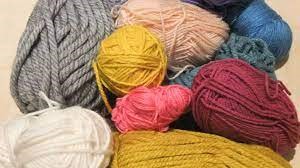 Getting into knitting is easy – there are lots of videos online that you can use as a tutorial, and there are also buy a knitting kit from somewhere like Wool Couture which will have everything that you need to get started. Here are just three of the benefits that you can get from taking up knitting…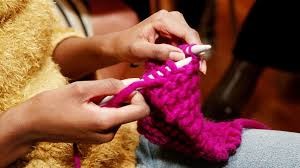 Reducing Chronic Pain – There are lots of types of illness that cause chronic pain, but knitting is something that has been proven to reduce the pain that many people suffer from a range of conditions. Distracting from pain and giving you a good feeling is how it works, and many knitters say that it is a way of coping when they are in pain.
Help with Anxiety – The rhythmic action of knitting is something that can really help when it comes to reducing feelings of anxiety. As well as being calming and giving that relaxed feeling, it also gives something positive to focus on and a strong sense of achievement. Because there are so many things that you can make and various stitches that you can master, there is always something to learn and focus on.
Improving Social Links and Reducing Loneliness – For many knitters, it is a way to stay in touch with other like minded people. Knitting clubs exist all over the UK, and people join them to build up friendships and discuss their interests with like minded people.