A contract between a staff member and their employer is a legally binding document and this must be adhered to throughout the employee's time with the company. The employee and the employer can agree to modify the terms and conditions stated in the contract either in writing or verbally during an acceptance discussion, for example, for a new role. The employee can suggest amendments to the job's terms and conditions, but this must be discussed and agreed by both parties.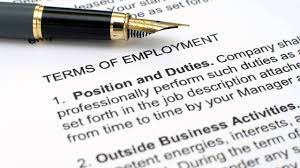 How can contract changes be amended?
Amendments to a contract can be agreed in several different ways. A change can be proposed by an employee, which will then be followed up and discussed by management before a conclusion is reached. If mutually agreeable, this is a change to the terms and conditions. A trade union can also agree to an amendment in the terms and conditions on behalf of affected member employees. Management should also look at the issue that is underlying and whether a contract change is really required to solve it, as other options may exist, and forcing changes can create legal issues.
When are contract changes required?
An employer may need to consider a contract change to better reflect a specific job title or to bring in new terms and conditions related to contractual redundancy pay, enhanced maternity or paternity leave, or a pension scheme. A move to a new location can also be introduced as a new term into the contract while other changes may relate to restructuring the company, the economy, or adapting to new business practices and changing customer needs.
What is constructive dismissal and when does this happen?
Constructive dismissal is a situation in which a staff member feels they have no other option but to resign from their position due to their employer's behaviour. They will need to prove that their employer has seriously breached their work contract and that they felt there was no other solution other than to leave due to this breach.
They will need to demonstrate that they have not done anything to give their employer the impression that they have accepted this change in contract. If you want to pursue a constructive dismissal claim against your employer, there is professional help available to guide you through the process. A successful constructive dismissal claim will prove your employer has breached your employment contract and that you resigned from your position in response to this move.
As an example, The HR Director cites the case of an NHS staff member who won a constructive dismissal claim against a hospital trust, with the tribunal judge ruling that factually untrue evidence was given.
Examples of an employer breaching a contract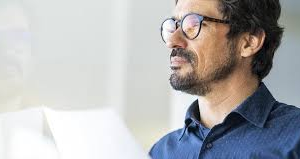 An employer can be found to have breached the contract by forcing you to accept unreasonable changes to the terms and conditions, including relocating your role or placing you on night shift when your contract states that you work days only. Bullying and harassment in the workplace are also serious breaches of any contract. Requiring an employee to work in dangerous conditions can also amount to a breach of contract. It's important to note that a breach can be one isolated but serious incident or a series of smaller incidents that collectively demonstrate a breach.